Well friends, we've made it. Season 1 is officially in the books, and we're on to season 2; but before that, let's discuss the crazy, emotional, gripping inaugural season of Game of Thrones. For this post, Tia and myself are just going to team up and talk about some things we liked and how the first season really set up the rest of the series going forward. An obvious spoiler alert: if you haven't seen season 1 of Game of Thrones, stop what you're doing, and bless yourself. You won't regret it.
Now, let's start with things I liked:
My favorite scene in the entire first season is the closing scene with Dany coming out of the fire with Drogon, Rhaegal, and Viserion clinging to her, introducing Dragons to the world for the first time in thousands of years. Soooo badass. I also loved Khal Drogo (RIP) and loved that Jason Momoa got to play him; one could argue that without playing Drogo, Momoa might not get the recognition to play Arthur Curry in the DCEU. I also just really loved that first episode, introducing us to everyone, and giving some backstory for what this show was really going to be about; the perfect pilot episode. Having Joffrey sit on the Iron Throne and reveal his true character at the end was a big risk for the showrunners to take; however, it gave the viewers a character to unanimously hate and bring the viewers together agreeing that Joffrey is a little punk. The Ned death scene was easily the most emotional, although Ned having to kill Lady was pretty hard to watch as well. All in all, season 1 was perfect, and of the 7 seasons, I'd probably rank it as my 3rd favorite.
Now, I'd like to do something that I hope to become a tradition for these recap posts; I'd like to rank the top 5 characters that "stole the show" in each season. So here's the 5 winners of season 1:
5. Ned Stark: Yeah, he died. I know. However, he got to sit on the Iron Throne for like 30 seconds! And he proved how loyal of a friend he was to Robert. Ned really can be responsible for making Thrones the hit that it is. People loved Ned, nobody really expected him to die, and seeing it happen made people want to see what the repercussions were going to be (also, birthing the episode 9 is the best episode of the season idea). Ned died, yes, but before his death, he left his mark on Westeros, and in our hearts. -KS
Ned Stark was a complex character that carried the plotline of the first season and helped set up what we would see afterward. As a man who adored his wife and children, we see how heavy the burden of his position weighs on his shoulders. He's a man who knows when he must execute someone, though; he does not enjoy it. And he is someone whose loyalty to Robert Baratheon runs so deeply that he'd go off with him to serve under him, despite having a community that relies on him in Winterfell. When everything threatens to go to shit, Ned is the one investigating. And he is also the one who convinces Robert to not kill Daenerys, despite how her being pregnant and married to Khal Drogo could threaten everything Westeros is. – TF
4. Tyrion Lannister: Tyrion gets captured and stuck in a Sky Cell in the Eyrie, so why exactly does he win season 1? Well, for starters, he drinks…a lot. Second, as controversial as it is, Tyrion gets girls, another plus. He also gets "captured" by hillsmen, but talks his way out of it, another great trait Tyrion posses. Oh, and he also ends up as HAND OF THE KING. Can't really ask for much more if you're the Lannister Imp. -KS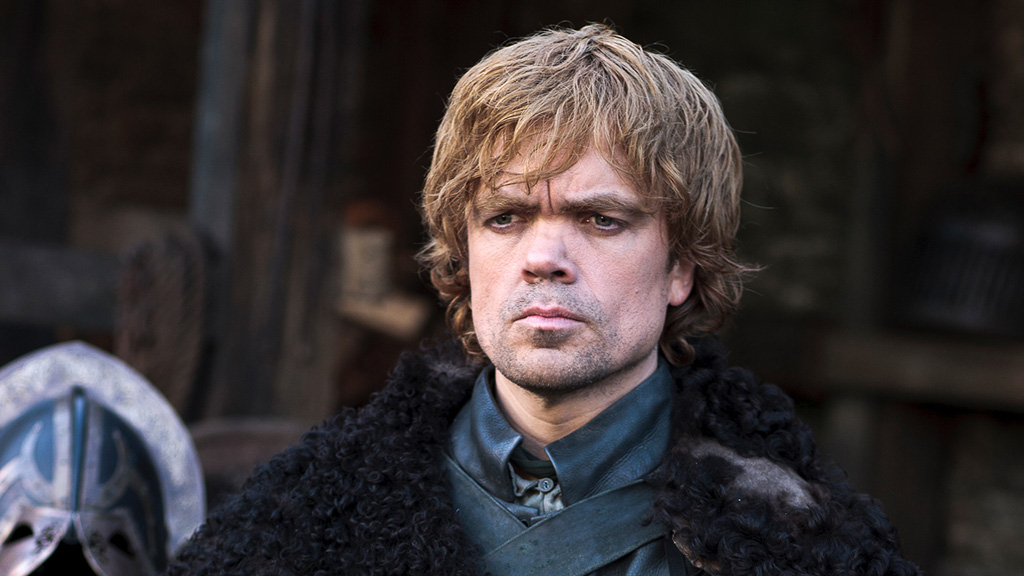 I cannot say enough about Tyrion Lannister. He essentially wins the whole damn series for me. Introduced by name first, so much is working against him. At first, he's just a man who eats and drinks and has sex with a multitude of women. But, Tyrion is a studious man who believes in Jon Snow, even though the illegitimate child of Ned Stark is essentially taking up the black because Caitlyn Stark does no welcome him into her kingdom. Tyrion constantly faces opposition and with siblings like Cersei and Jaime, he had to be the surprisingly level-head one out of the clan. Tyrion wins season one for me, no doubt. – TF
3. Robb Stark: Robb really comes into his own in this season. Starting off with Bran and Jon watching Ned execute a deserter of the Night's Watch, and ending up with the lords of the North calling him King in the North, it can't get much better than that. But Robb really develops, both emotionally, and in his military prowess, even getting Tywin Lannister's attention. And there's also that boss move that he pulls that get Jaime Lannister captured, big moves from the Young Wolf. -KS
Robb Stark is the character that I admittedly didn't think much about until after he was gone. But, looking back, there was so much missed potential after Robb was killed down the line. He would have been the perfect person to pick up the pieces after Ned was killed. In reality, I believe Robb could have been a king we needed if he hadn't been struck down. – TF
2. Daenerys Targaryen: SHE BRINGS BACK DRAGONS, HOW DOES SHE NOT WIN? Well, she also suffers tremendous loss in Khal Drogo, and her unborn son Rhaego. She has to deal with her idiot brother Viserys, and being treated like property for a good amount of time. However, she becomes Khaleesi and immediately shows she's gonna be a badass queen. Then, she, ya know, takes a nap in fire, and wakes up with 3 baby dragons, no big deal. -KS
Let me not even get into how Daenerys stole season 1. Hello, she had so much going up against her. From an incestuous, abusive brother, to being married off to a barbarian, Daenerys rose up above all of it. From having to go from a small, meek woman with no voice, to earning the respect of someone like Khal Drogo. She had to go through the pain of losing a child and her beloved husband, all while trying to be killed y Robert Baratheon's assassins. At the end of season one, she and her followers are essentially left with nothing and we wonder if this Targaryen is too ambitious for her own good. Oh, and as Kevin mentioned, dragons! – TF
1. Cersei Lannister: Cersei is the ultimate power mover in season 1, and pretty much every season going forward. She's the Queen, and the ultimate badass. Not only does she flex all over Ned Stark at the Godswood in King's Landing, but then, she uses his daughter as a pawn to essentially get whatever she wants. Cersei is a Queen, and knows exactly how to play the game of throne, and she proves it in season 1. -KS
We all love to hate Cersei. Oh, it's so easy. As a woman who is having an incestuous relationship with her brother, to not caring that a small child will never be able to walk again after catching the Lannisters in the act; she's pretty emotionless. But, as we find out, Cersei might have become cold throughout the years after being wed to a man who would never love her. She is scorned, but will not play the victim. Despite having to contend with a king like Robert, she is fiercely protective of those she does love, like her brother Jaime and her children. She's not someone you want to go against, because as Ned finds out; you won't win. – TF
Season 1 really sets forth what's going to happen for the rest of the show. Like really really. The War of the 5 Kings, the Red Wedding, Dany and her dragons, that all traces directly back to season 1. And without a good season 1, who knows if the show keeps going? Who knows if over 35 million people tune in each week to see the events of Westeros unfold, who knows if the anticipation gets so bad that two writers go back and recap each season? So thank you season 1, for being great. And here's to season 2!